Mandi Gakhal & Manjit Jagpal
"Hope you are well. Both Mandi & I wanted to take an opportunity to thank-you for covering our Event on August 29. It was a pleasure working with you over the last year and having you there on our big day. Both families had some very positive things to say about you. Your professionalism was second to none, and your personable nature truly left its mark with us.
We look forward to our continued friendship over the years and hopefully you'll take us up on our open invitation offer to you and your family to visit us in Toronto, Canada."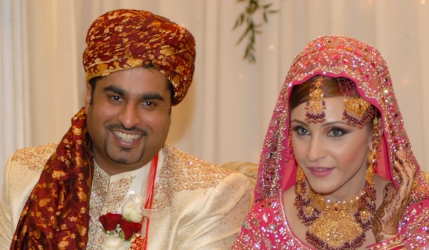 Waseem & Nadia Ahmed
"What can we say…words cannot thank you guys enough for all the hard work and effort you put in. Me and Nadia always spoke about how we wanted a 'dream' wedding. You guys delivered exactly that and more. Honestly, words cannot express how grateful me, Nadia and all the families are to you. Keep up the fantastic work."
Raj & Xu Shin Bhardwaj
"Anita is a lady of flair, creativity and perfection, it was her who took away all the pressures of the wedding and made it a day for us to totally enjoy. Anita organised the whole event with perfection just as it was her own, which one day we both would like to see, as it would be I'm sure an amazing event. Her commitment to detail was without a doubt carried out to perfection to the extent that everything went according to the planned timetable, which I am sure you will know within the Asian community is always very difficult. Her people skills truly shone through. Simplicity is the key to success and Anita's ability to deduce from us exactly what we were looking for from the wedding was carried out with great ease and extrapolated to create a truly memorable day. In conclusion, a remarkable individual and a very dear person with a big heart, which is truly a quality that is priceless in today's world. Thank you so very much…"
Yashmeen Brar & Andrew Jones
"We've been back in freezing London for almost a week now, and I've been delaying responding to you because I can't think of the words to express just how amazing you are! Tania-Tapel delivered a wedding above and beyond all our dreams. It was the most surreal, magical, amazing moment in our lives – in many of our guests' lives as well! You and Manisha are Legends within the Brar/Jones circle of family and friends. How you managed to organize Punjabis with no English, drunks, Jared Dubbs without his Ritalin, children, us, and all the other characters we call friends and family – and keep everyone so happy – is completely beyond us. Job incredibly well-done, Maestro.

Andy and I just can't seem to get the smug smiles off our faces! Signing on with you was one of the best decisions we've made. A sincere thank you for everything."
Dr Asha & Dr Mike Scanlan
"How can we begin to thank you for the crucial part you played in our wedding. We truly had the day of our lives. Your tireless enthusiasm and efficiency combined with your subtle and effective pressure on the day meant we enjoyed every moment of the day with everything happening with no hassles. We would heartily recommend you."
Sheetal & Rob Hillier
"We just wanted to send a quick note to say thank you for all of your help in organising our wedding and the work you did on the day to ensure that it all went smoothly. We all had an amazing time and a very memorable day. Thanks again."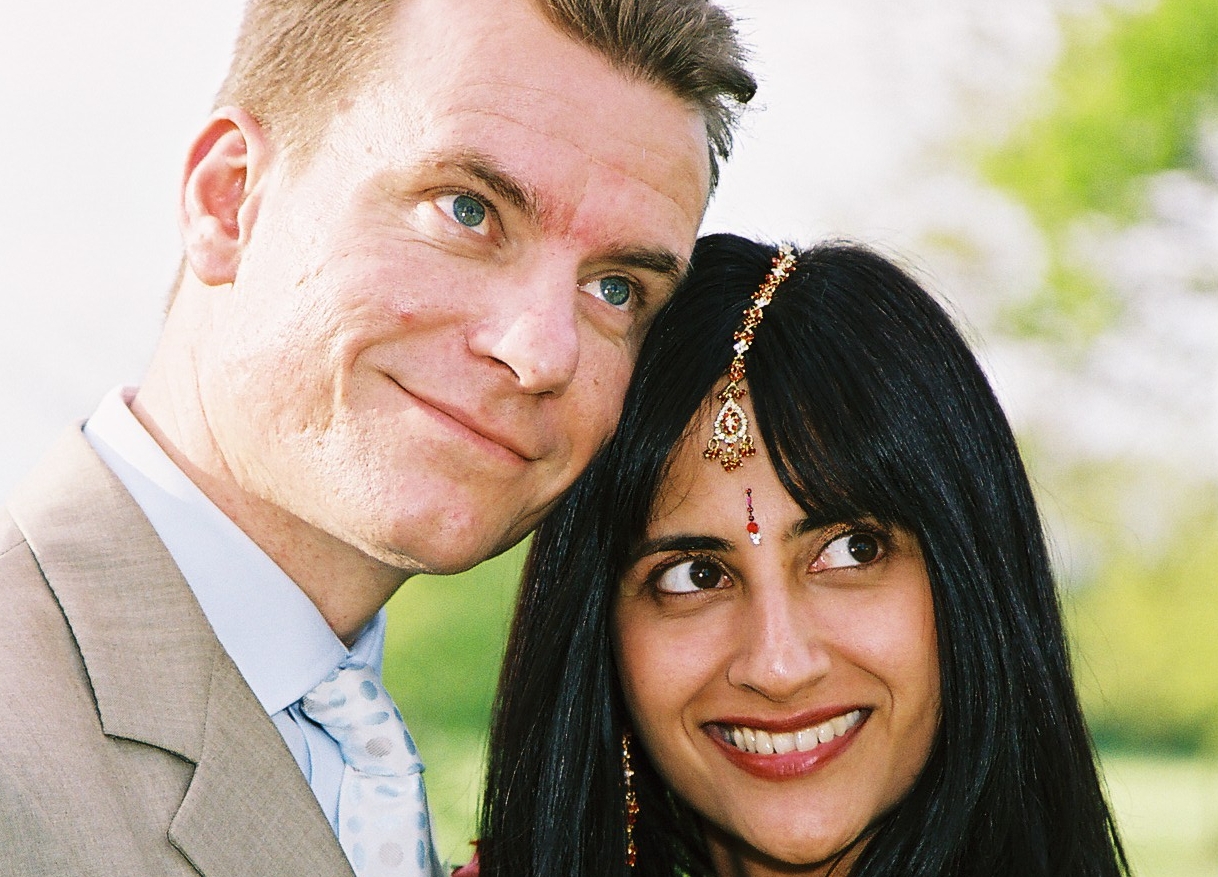 Vandana Mehta & Martin Bloomfield
"Anita was the wedding co-ordinator at my wedding and she did a sterling job… I found her very professional and she performed her role with style and elegance. I found it very reassuring knowing that she was there during the day as it really put mine and my family's mind at ease. I had many comments from my guests after the wedding at how well organised te wedding day was and what a great job Anita was doing. It was a long day but Anita made it look easy to ensure that the day ran to plan. I would definitely recommend Anita as a wedding co-ordinator."
Selina Verma & Daniel Jones
"Thank you for everything!
Your wonderful support and organisation, before, during and after made our day perfect.
We hope you're well in India and would love to see you again when you're back."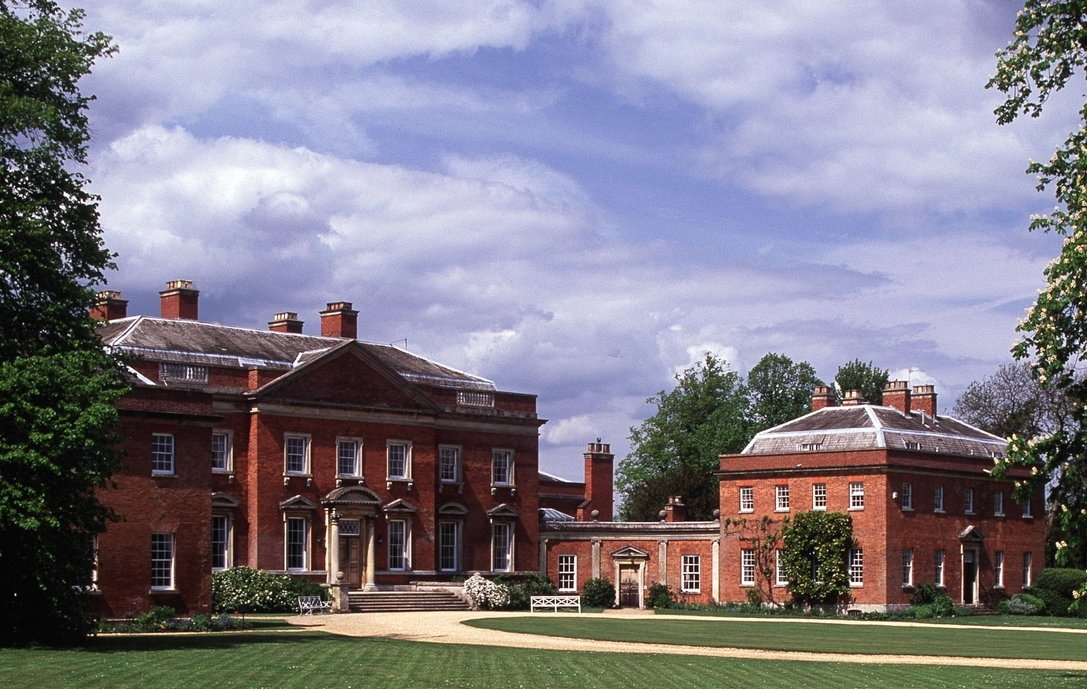 Ruwani Abeyratne & Karaan Sabherwal
"Just a note to say hello. We are still talking about our wedding 2 years on and how wonderful it was! We've managed to set a precendent for so many friends and we're already thinking ahead to a 5 year 'party'.

We hope you're well and business is flourishing for you"
Vinny & Angelo Fernandes
"Thank you so much for your kind wishes for the day. It was the most wonderful day of our lives and we owe it to your girls at Tania-Tapel. Ranjna and Sney were absolutely amazing. They were so calm and made everything go like clockwork. All our friends and family were so impressed by how well planned the wedding was and how smoothly it ran. Ranjna and Sney were also so supportive and encouraging throughout the whole wedding planning process. We are really grateful to them. Everyone has commented that the wedding was the best wedding they have ever been to and we really owe it to your girls. Thanks so much!!!!!"
Celebrity music producer: Bally Sagoo & Sita Pall
"Anita really came up trumps. Looking back we can't believe how bang on it was. Our wedding day was everything we dreamt of, everything we imagined. It was the fairytale we wanted."
Ranjan Ramparia & David
"A big thank you from the both of us for running our wedding day. Apologies for the belated card but we have only just had time to sit down and write cards! We think the day went really well and we had great feedback from our guests. Thank you for the troubleshooting and behind-the-scenes that went on on the day. David's parents were overwhelmed by the day, not surprising given it was their first Indian wedding! My parents were very relaxed which was wonderful…and I got to dance with my dad. Once again, thank you."
Dr Anita & Adrian Smith
"Adrian & I wanted to thank you for the great service you and Ranj provided on our wedding day. We knew you went beyond the call of duty, it was really appreciated. The day was perfect and some of that was down to you"
Kanwar Johal & Esha Nayyar
"Tania-Tapel were the most helpful and friendly team of people that we came across during the process of organising our wedding. Planning our wedding was such an enjoyable experience, it can turn into such a stressful mess but luckily we had the team at Tania-Tapel taking care of the things that mattered on the big day! Thank you so much for all the organisation and hard work that was put into making our wedding a truly memorable experience."
Mrs Sudha Gulhati
"Hi Anita, thanks a lot for all your help. It was a magical evening. Will remember it always. Lots of love to you and your team."
Dr Dipti Lad & Vinesh Chauhan
"Thank you so much for all the help you gave us for the past year and on our big day. You made a huge difference on our day, we appreciate it so much."
Bina and Manesh Dabhi
"Having waited so long, we were striving to achieve perfection in the eyes of our guests for our special day. Ranj at Tania-Tapel was brilliant from day one. Before we'd even hired her she gave us inspiring ideas, a very friendly and personal service with plenty of attention to detail. Ranj understood our every need and strived to achieve all of our requirements. Our ideas were never rejected there was always a work around to achieve exactly what we wanted! Together both Ranj and Sney ensured our day ran exactly to plan and took the stress away from our families, allowing them to thoroughly enjoy the day. Many of our guests commented on how well the day was organised and this was all due to Ranj and Sney's co-ordination it was second to none. We can't thank you both enough for making our day perfect and would recommend Tania-Tapel to anyone as they sure were the best investment in our Wedding!!"
Hina Patel & Patrick McTurk
"One year ahead sitting in our apartment in San Francisco I could not even begin to contemplate how we would even begin organising/planning a wedding in the UK, let alone imagine this special day. Luckily I had one copy of the Asiana Magazine that I'd picked up, on one of my return journey's back to SFO. I started reading through the magazine to give me idea's on what we'd need to think about. Luckily there was this article on wedding planners and Anita was featured, I immediately sent her an email and the rest is history !
We were only able to make two trips to the UK to see and select all our suppliers. In between our trips there was a lot of back and forth via phone and email with Anita so she had a firm grip on our requirements, I have to say we were very detail orientated and perhaps not one of Anita's easiest clients to deal with! When we came over she had lined up appointments to see various vendors and during both trips we selected all the main vendors well in advance (Catering, Mandap, Photographer, Beautician, DJ). The day itself ran extremely smoothly, Anita took care of all the co-ordination between vendors, looked after all the guests and just basically took care of the whole day, which went exactly to plan, yes you must have a detailed plan that everybody can use to follow during the day. Everybody really enjoyed themselves and had a great time, eating , drinking and dancing. Anita was absolutely fantastic, very professional in her work and most importantly, essential to our special day."
Sabira Bhojani & Samir Patel
"It's more than a year now since the wedding, and i still haven't had the opportunity to thank you properly for everything you did for me and my family. So I just want to take this chance to say a huge, huge thank you. You really were our saving grace. Mum always taught me that when you really are in trouble and there's no hope anywhere, if you pray to Allah hard enough, he will hear you and send you an answer. Well, all I can say is, I prayed deeply. And he sent us you. Over the last 12 months the comments and responses we have received from friends and family about the big day have been so beautiful and uplifting. Everyone who I tell about the whole 10-day mission drop their jaw! They're stunned when they hear it. No one would have said such an amazing function was organised in such a short time. You made the wedding of my dreams possible, and with it a lifetime of beautiful memories for Samir, myself and both our families. Once again, thank you so, so much from all of us. We wish you all the best and every success with Tania-Tapel – you really do deserve it. I couldn't recommend a better planner no matter what the event. An excellent service!"
Krishna and Amarjit Gandham
"Perfection for our wedding day was always a must for us. Ranj was amazing as soon as we met her at Kelmarsh Hall, turning our vision into a practical plan. She was always there at the end of the phone to help with all of the problems we encountered along the way and offering helpful suggestions. We got everything we wanted on our wedding day and that is all because Ranj worked really hard beforehand to find a practical way of getting us all that we wanted. Ranj and Anita, on the actual wedding day, were invaluable, making sure everything worked like clockwork. All of our guests commented on how much they enjoyed the whole day. So a big huge thank you to everyone at Tania Tapel for making our dream wedding come true, it couldn't have gone any better."
Ritesh & Pooja Pau
"Our wedding day was absolutely amazing – without a doubt the best day of our lives. from start to finish it was just perfect – if only we could do it again! We cannot thank you and the team at Tania Tapel enough for the fabulous job you did of ensuring our day ran smoothly. We would certainly recommend you – everything was just as we hoped and more. Pooja and I have both had people come up to us and thank us for a spectacular day and even our suppliers commented on how they enjoyed the event. Once again thank you for all your hard work and organisation and allowing our families to cherish and enjoy the occasion. Look forward to working with you and your team again next time we have a family event
Urmash Fatania & Anita Harkisan
"Urmash and I had a magical day from start to finish and everything went so smoothly on Sunday, 4th November, 2007. It's all credit to you Anita and it was the most special and memorable day for us. Hope you enjoyed the day as much as we both did. We would like to thank you so much for the excellent service that was provided. Everybody complimented us on the venue (Leicestershire County Cricket Club) and how well it was organised and that made our day more special."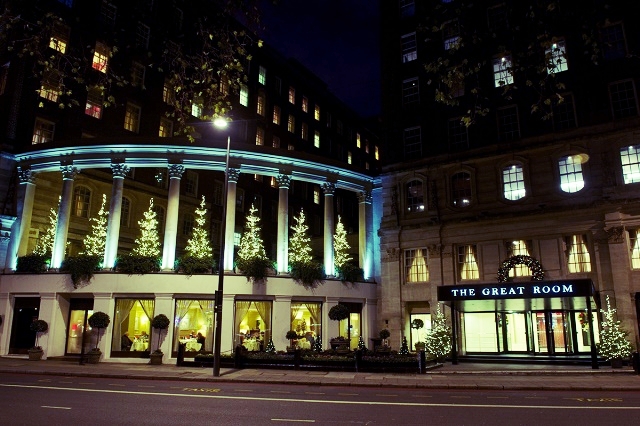 Mona & Arshad Izmeth
"We wanted to thank you for all your hard work and organisation leading up to the wedding and on the wedding day itself. It was very hectic leading up to the day but with all your planning we were able to relax and enjoy the wedding. After the wedding we had so many people mention how well organised it had all been – not at all like a usual Indian wedding! We have now all the wedding photos and it's nice to look back at the day. Hope things are going well for you and you have had time to rest despite your busy schedule. Thank you again for all your help and best wishes for the future."
Kiran & Sunil Yadav
"The TT team at Kelmarsh made sure that both the proceeding were carried out smoothly and their advice at the planning stages was invaluable and followed through to put our wishes into action. We lost count of the number of guests who have commented that this was the best wedding venue they had ever attended."
Dr Shazma Moledina & Dr Farhad Mawani
"Just wanted to say thank you for all your help with planning our wedding reception and co-ordinating things on the day. Your high standards of organisation, professionalism, and attention to detail helped ease our stress so we could enjoy the day. Thanks again for everything..."
Carol & Oonagh Leighton
"Very many thanks for your brillant organisation of Oonagh & Sudip's wedding and your introduction to us of so many great sources of food, beauty, music, drummers etc. I shall miss your gently prompting emails."
Sinita & Kuljit Atwal
"We would like to say a very big thank you Ranj & Anita for arranging our wedding day and making it a truly spectacular event. Everything to the smallest detail went as well as I could have ever expected. Many guests have commented on how they enjoyed the big day and on how smoothly it went. Many thanks again for all your hard work and making all our dreams come true."
Sheetal Purbey
"I appreciated all your running around up to and on the wedding day! My family were so relieved that they didn't have to worry about anything on the day as you had organised everything so well and had everything under control! The wedding exceeded my expectations and I really appreciate everything you did to help."
Salima Visram & Arif Kassam
"Hi Anita, thanks a lot for all your help. It was a magical evening. Will remember it always. Lots of love to you and your team!
Dr Hema and Andrew Milligan
"Heartfelt thanks for all your hard work in making our wedding day our happiest to date!"
Hina & Bhavik Naran
"Thanks for making it happen on the day, we couldn't have done it without you!
One year on and still going strong…thank you for making our wedding day so special.""
Mr Virani
"I cannot believe you managed to create such a big impact for our engagement within two days – it was unbelievable."
Abdul Rauf
"Thanks a lot for all your help and support for my niece Nurun's wedding. The wedding would never have been so well organised without you."
Nurun Nehar
"Thank you for a fab wedding. You're a fab wedding planner and a great friend. I will always cherish this memory."
Rakiran & Ravi
"Thank you for all your help and support you gave to us and our family. We really enjoyed our special day – thank you for making it a memorable moment. Words cannot express how grateful we are. You are a star!"
Sera Golding, Surrey - lead singer, Unsung Lilly
"Also wanted to congratulate you on such an amazing event on Saturday – it was truly brillia and so well organised! Best wedding I've ever been to – it almost made me want to divorce my husband and do it all over again just so I too could have a chocolate fountain!! All of the different suppliers/staff were brilliant too, and so friendly and helpful."
Jas & Rakesh
"Thank you for all your help and support during our wedding plans and on the "special day". We really appreciate it."
Mushtaq A Khan
"I take this opportunity of thanking you for all your hard work in making it a 'fairytale wedding', the happy couple were delighted with their special day. I am pleased to confirm that you exceeded my expectations."
Mr and Mrs Pandya
"An exceptional service – we do not know how we would have managed without you for our daughter's wedding"
Dr and Mrs Prasad
"The wonderful swan ice sculpture and exotic fruit display was very much appreciated and admired by everyone present at our daughter's wedding."
Dr Heshan and Dr Indra Panditaratne
"A very, very big thank you for all you did for us to make it the best day ever for us. It still brings tears of happiness to our eyes when we see the video."
Carol & Oonagh Leighton
"Very many thanks for your brillant organisation of Oonagh & Sudip's wedding and your introduction to us of so many great sources of food, beauty, music, drummers etc. I shall miss your gently prompting emails."
Shenaz and Ismail Khan
"Not only did we make substantial savings, your experience and understanding let us have a wedding with a difference by the small, finer touches recommended by the service. Attention to detail makes all the difference."
Saral Anand & Nikhil
"The Tania Tapel team were great to work with, they were professional, reliable and above all personable. They were very organised and we knew we were in good hands right from the start!"
Martine and Tony
"We had a great day and will recommend you to everybody! You were great and we were fully relaxed because you were there. Best day we ever had."
Bal and Bob Kanth
"Sney and Ranj, thank you so much for all your hard work in co-ordinating our special day. We hope we can aspire other Asians to follow suit! We had a fantastic day!"
Sushma & Sudheer Manthri
"It is exactly two years after Manu's wedding today. I have pleasant memories. Thanks for making that day a very memorable one for us."
Why were we voted UK's Best Wedding Planner Award?
"One of the best wedding planners ever to have existed in the united kingdom, we have seen many weddings and so called planners but Tania-Tapel Ltd exceeded expectations. Well done, a big thank you for making it all happen"
"Our day was perfect because of Tania-Tapel, they took the stress out of the day, for ourselves and our family so they could sit back and relax – have recommended to friends and family for their weddings"
"Anita Patel from Tania-Tapel ensured everything ran smoothly on our wedding day. We had such an amazing day which I know would not have been the same without Tania-Tapel"
"Anita Patel was by far our best investment for our wedding. There was nothing that was too much for her. Our wedding day was perfect and we have her to thank for that!"
"Tania-Tapel took over the co-ordination of a very large Indian wedding and made sure it ran very smoothly. They were very efficient and thorough, and helped enormously on the day to resolve a very late problem. The bride and groom had nowhere to spend their wedding night due to a cock up at the wedding venue. Tania-Tapel ensured that this was sorted as quickly as possible and without us really knowing too much about it. Very good service"
"Simply amazing – well organized, proactive, creative, good network, fantastic"
"Highly professional level of service and great attention to detail in every aspect"
"Outstanding. I consider myself to be a tough task master and both my wife and I are very particular in how we like things done. From start to finish (a period of some 13 months) we had a very dedicated planner, namely Ranjna at Tania-Tapel. She was instumental in helping us to achieve the type of day we wanted. A lot of the day to day stress was taken out of the wedding preparation
Not only does Tania-Tapel benefit from a wealth of resources and contacts, they have the personnel at their disposal to put this to use effectively. An example would be where Ranjna would be unavailable, I would be able to speak to Anita who was also familiar with every facet of our wedding. Such attention to detail is rare.
Above all, I accept that couples planning their wedding are, at times, not the easiest people to work with. Ranjna assured and impressed us right from the start. She was always able to guide us in the right direction with her suggestions, but never enforcing her views as she was considerate in respecting our wishes. First Class"
"We were very happy to have Tania-Tapel as our wedding planner. The whole day ran very smoothly and we and our families could relax and enjoy the moment – would highly recommend them"